PALEOPATHOLOGICAL AND MOLECULAR GENETIC STUDIES OF ANTHROPOLOGICAL MATERIALS OBTAINED FROM ARCHAEOLOGICAL EXCAVATIONS IN A TERRITORY OF LATVIA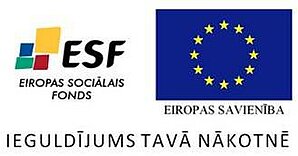 Fund, programme, activity: European Social Fund (ESF) project Program "Human resources and employment" activity 1.1.1.2. "Involvement of human resources in science"
Project agreement no.: 2013/0039/1DP/1.1.1.2.0/13/APIA/VIAA/038
Implementation period: 20 months (1 January 2014 – 31 August 2015)
Institutions participating in project implementation: APP Latvian Biomedical Research and Study Centre, Institute of Latvian History, Agency of the University of Latvia
Total funding: EUR 480 190.78 (BMC – EUR 405 467.24, ILH UL – EUR 74 723.54)
Scientific supervisor: Dr.biol. I.Jansone
Project contact from ILH UL: Dr. hist. Guntis Gerhards
The main goal of the Project is establishment of a new scientific group that could be able to solve with medicine connected problems in Latvia using modern molecular biology approaches. The Project is multidisciplinary and involves participants from different branches: biology, archaeology and history.
Researches on ancient DNA mostly include phylogenetic studies and molecular medicine archaeology.
Under the Project the following activities are planned:
(1) establishment of a new scientific group;
(2) evaluation of DNA quality isolated from archaeological materials and it further usage for detailed studies;
(3) molecular genetic studies of potential infectious agents and genetic variability of the medieval population inhabited a territory of Latvia;
(4) human genetic studies that are going to be applied for elucidation of ancient and nowadays population genetic differences/similarities based on variation mitochondrial DNA (mtDNA) and Y chromosomal haplotypes. In addition, spectrum of mtDNA polymorphisms and mutations will be evaluated in samples. Moreover, a new technology (a protocol) for detection of mtDNA and Y chromosomal genetic profiles from human osteomaterials (bones) will be established for forensic cases.