About the Repository of Archaeological Material
The records stored at the Repository of Archaeological Material, constituting a corpus of sources on the ancient, prehistoric and early modern history of the Latvian people, amassed in the course of 75 years of archaeological research, may be regarded as a national treasure of Latvian history. The repository contains Latvia's largest collection of drawn plans from archaeological excavations (28 553 items), a collection of excavation reports (more than 1353 items), a collection of primary documentation (more than 2052 items), a collection of photographic negatives (more than 230 000 images), etc.
The role of the Repository of Archaeological Material is to preserve the archaeological records, facilitate the study of these records, create databases covering the collections and provide the conditions for utilisation of the material for research purposes. The material held in the repository has a significance going beyond the national context of Latvia. Thus, it provides the basis for major publications in Latvia and internationally, presentations at national and international conferences, as well as students' term papers and bachelors, masters and doctoral theses. It is utilised in order to ascertain the limits of archaeological sites, create various exhibitions and for other purposes.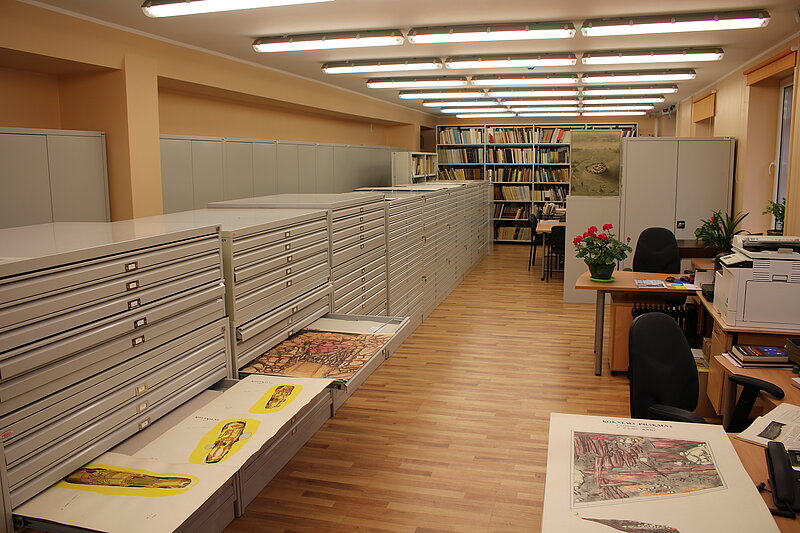 Contacts
Address: Room 110, 110A at the Academic Library of the University of Latvia, Rūpniecības iela 10, Rīga, LV-1010., phone: +371 67033952
Head of the Repository: Silvija Tilko, email: silvija.tilko@lu.lv, tilkosilvija@inbox.lv
Research interests: bone combs of the Late Iron Age and Middle Ages
Enija Zaķe, keeper of collections, email: enija.zake@lu.lv