NORWAY GRANTS PROJECT NFI/R/2014/062, "TECHNOLOGY TRANSFER IN THE PROCESSING OF MINERAL RESOURCES IN EARLIER TIMES"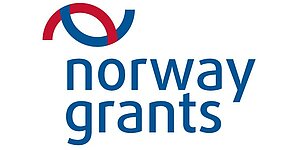 The project is co-financed by the European Economic Area Financial Mechanism and the Norwegian Financial Mechanism 2009–2014 Programme LV05 'Research and Scholarships'.
Project total costs: EUR 480850.00
Implementation period: 1 June 2015 – 30 April 2017
Project promoter: University of Latvia (project implemented at the Faculty of History and Philosophy)
Partner 1: Institute of Latvian History at the University of Latvia
Partner 2: Oslo University Museum of Cultural History
Principal investigator: Valdis Bērziņš (Institute of Latvian History at the University of Latvia)
The project focusses on the technologies used for the processing of mineral resources important in prehistory and in historical times, giving particular attention to questions relating to the transfer of technology between different societies and cultures.
A crucial raw material for tool-making was flint, and so special methods for working this material developed over the millennia. The production of iron from bog ore began in present-day Latvia in the first centuries AD and continued in later periods, developing on a large scale during the time of the Duchy of Courland.
With the participation of Norwegian specialists, flint-working in the Stone Age and the development of iron production technologies in present-day Latvia from the period up to the early modern period is examined from the perspective of technology transfer. Technical analysis is undertaken on flint tools; archaeological excavation takes place at the site of an ironworks; an ancient iron smelting furnace is reconstructed; the results of the study are brought together in international scholarly publications.
The project will contribute to the general understanding of technologies and their development in Northern Europe in the pre-industrial age.